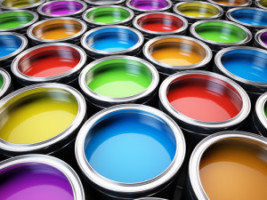 Choosing Paint by Light Direction
by vrmaster Light exposure in your room plays a large part in the visual drama of your paint colors. In rooms with multi-directional sun exposure—...
5 Tips To Keep Your Home Easily Maintained
by vrmaster Summer is here and it's time to take a look around your home to see what, if any, preventative maintenance is needed. With this checklis...
Will Creeping Mortgage Rates Affect Your Home?
by vrmaster Despite that fact that mortgage rates are slowly creeping higher, Freddie Mac reports that they are still low enough to allow high home-...
Buying & Selling a "Green" Home
by vrmaster While the decline in new home construction may have some feeling "blue," those of you who embrace a "green" lifestyle will be excited to...